You're Salty But I Love You Pretzel Greeting Card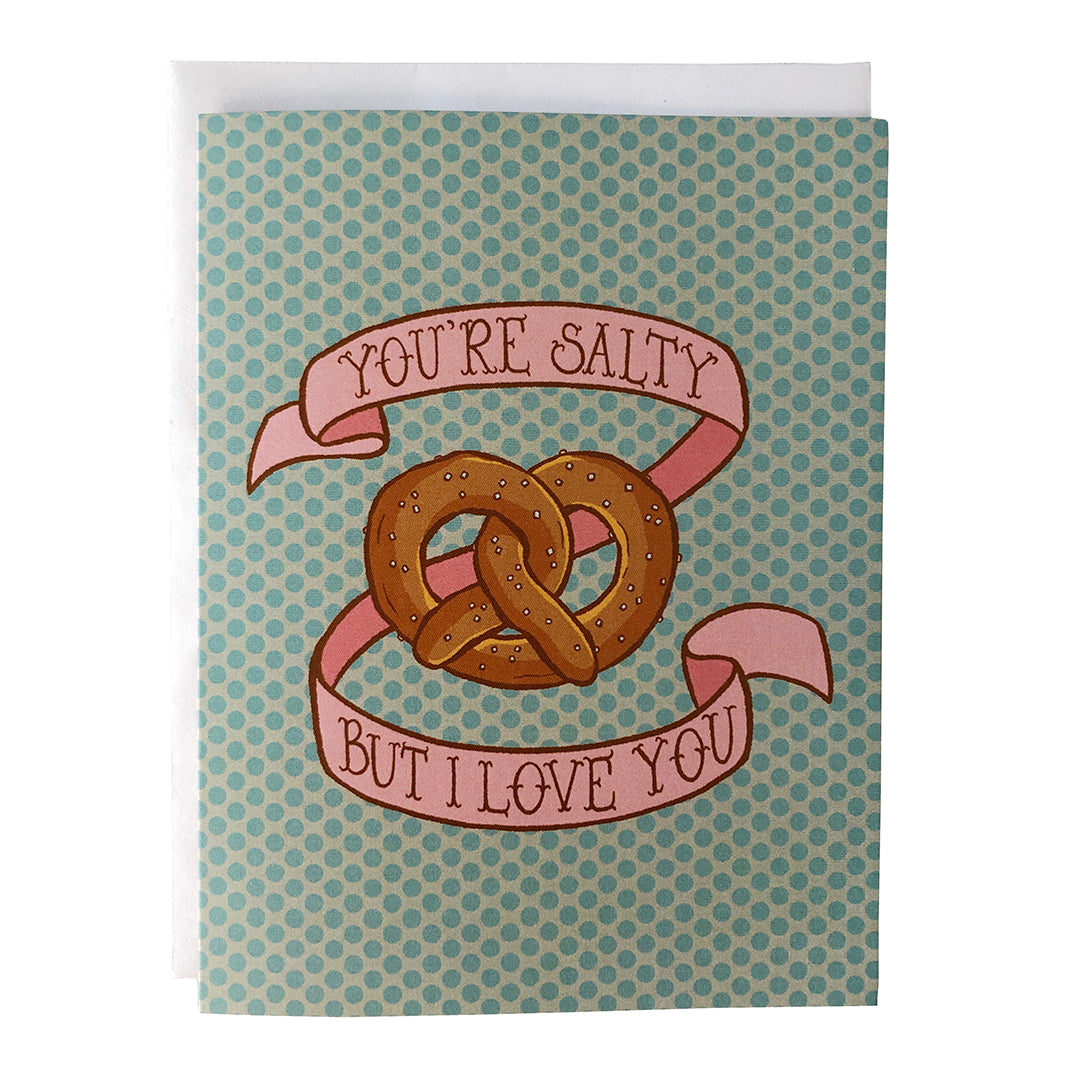 Designer: Carabara Designs
If they're as salty as a pretzel, proclaim your love for them with my retro-inspired "You're Salty, But I Love You" card! Works great for a valentine, an anniversary card, or just because - and it can be either platonic or romantic.
All cards are printed on uncoated card stock for a beautiful writing experience. They're blank inside, so you have room to doodle, write a letter, or say whatever comes to mind!
Features: 
A2 card measures 4 ¼" x 5 1/2" (108 mm x 140 mm)

Card comes with an FSC-certified, 100% recycled paper envelope

Protected by a compostable PLA sleeve that's open at the top for easy access
Every card illustration is created with enthusiasm in the home studio of Cara Rowlands in Richmond, Ontario.