Woody Christmas Card 5-Pack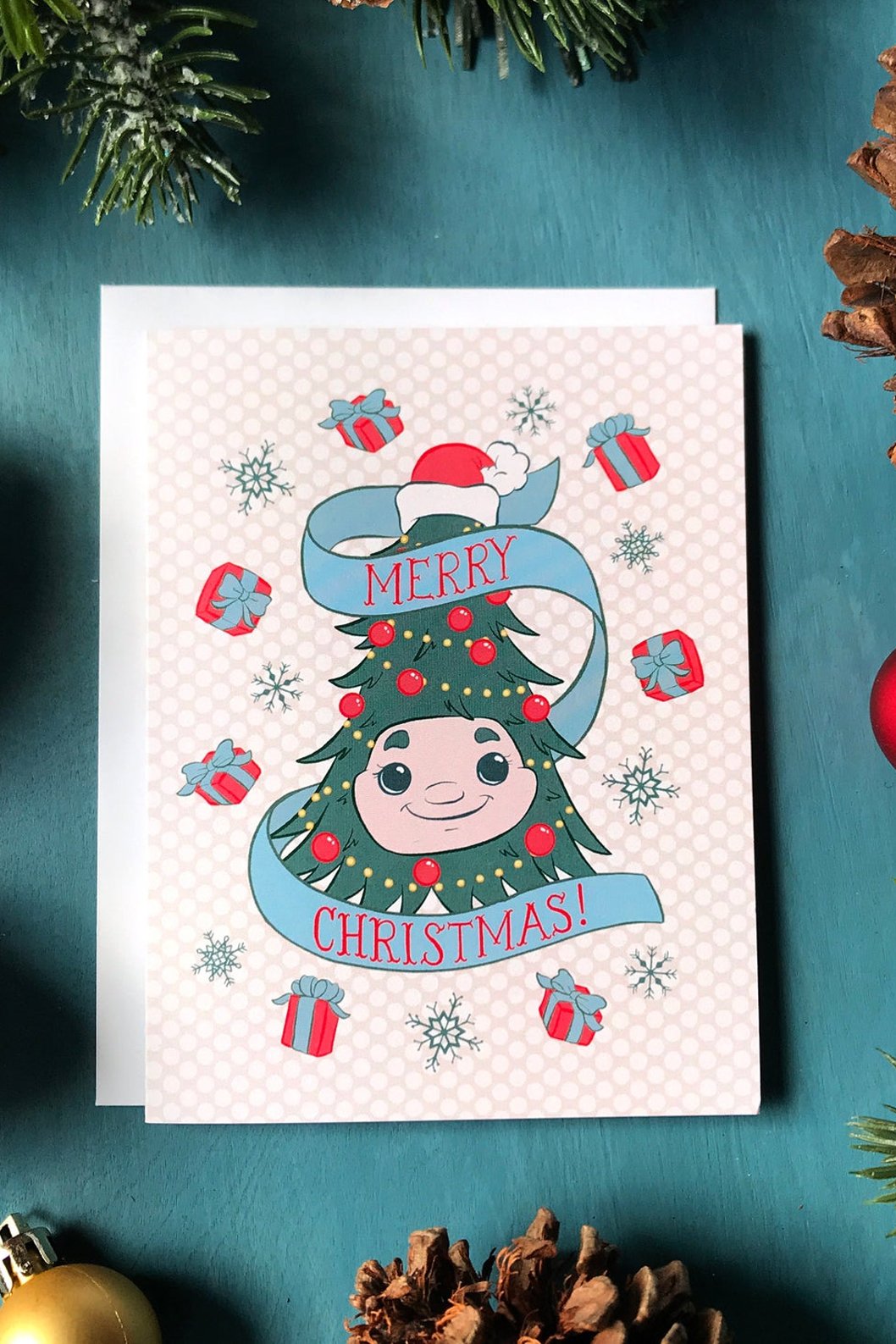 Designer: Carabara Designs
It's Woody the Christmas Tree!
This illustration is based on an animatronic Christmas tree that was set up in the basement of my local mall every winter. Shout out to Dartmouth, Nova Scotia and Mic Mac Mall!

SIZE & FEATURES
- Cards are 4 1/4" x 5 1/2".
- Cards are blank inside.
- Comes with white A6 envelopes.
- Digitally printed on 100 lb cover stock.


Every card illustration is created with enthusiasm in the home studio of Cara Rowlands in Richmond, Ontario.