Woodstock Recycled Leather Shoulder Bag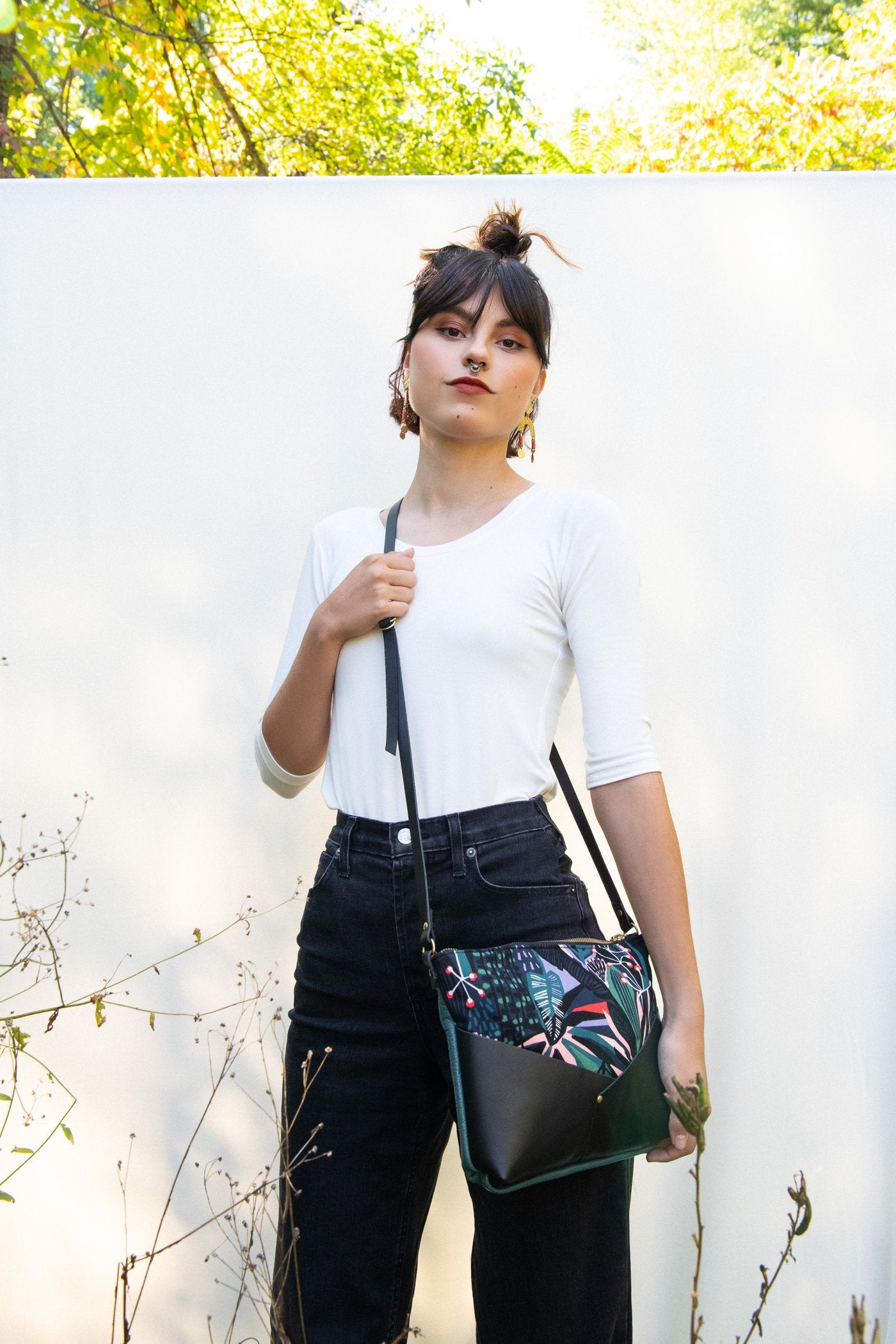 Designer: Kazak
Small satchel / pouch that can be worn over the shoulder, made of recycled leather and vegetable tanned leather.
Organic canvas fabric printed with Tigers pattern.
The pouch closes with a zipper and the strap is easily adjusted. Lining with a separator.
Dimensions:
Width: 10 "
Height: 8 "
Depth: 2 "
---- Care guide ----

We recommend treating your leather bag once or twice a year, as needed and depending on your use, with a leather protector to increase its durability, flexibility and preserve His look.

As we prefer leathers that have undergone little treatment, it is important to properly waterproof the bag. This protection will also prevent clothing from being stained. Many of our decorative fabrics are also hand-made and dyed and should therefore receive the same attention.

You will find the right product at a shoemaker or a quality shoe retailer. We advise you to always carry out a test on a small, inconspicuous part of the bag in order to test the product.

For a longer life of your bag, avoid leaving it near a source of heat: the leather dries out and hardens