Strom Vest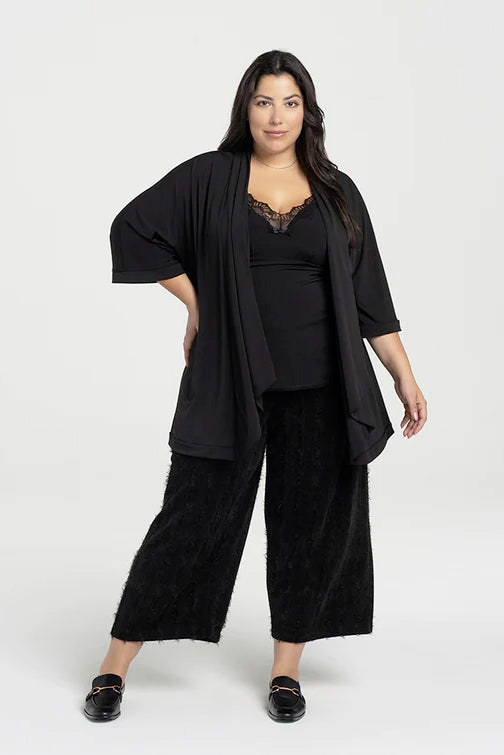 Designer: Kollontai
Kollontai's Strom Vest is a lightweight open cardigan with a shawl collar, three-quarter length sleeves, and a loose, effortless cut, perfect for luxurious and tasteful layering. It comes in Black in sizes XS to XL.
Fabric: 95% Polyester 5% Elastane
Care instructions: machine wash in cold water on the gentle cycle, hang to dry.
Made in Montreal.