Small Round Repurposed Skateboard Stud Earrings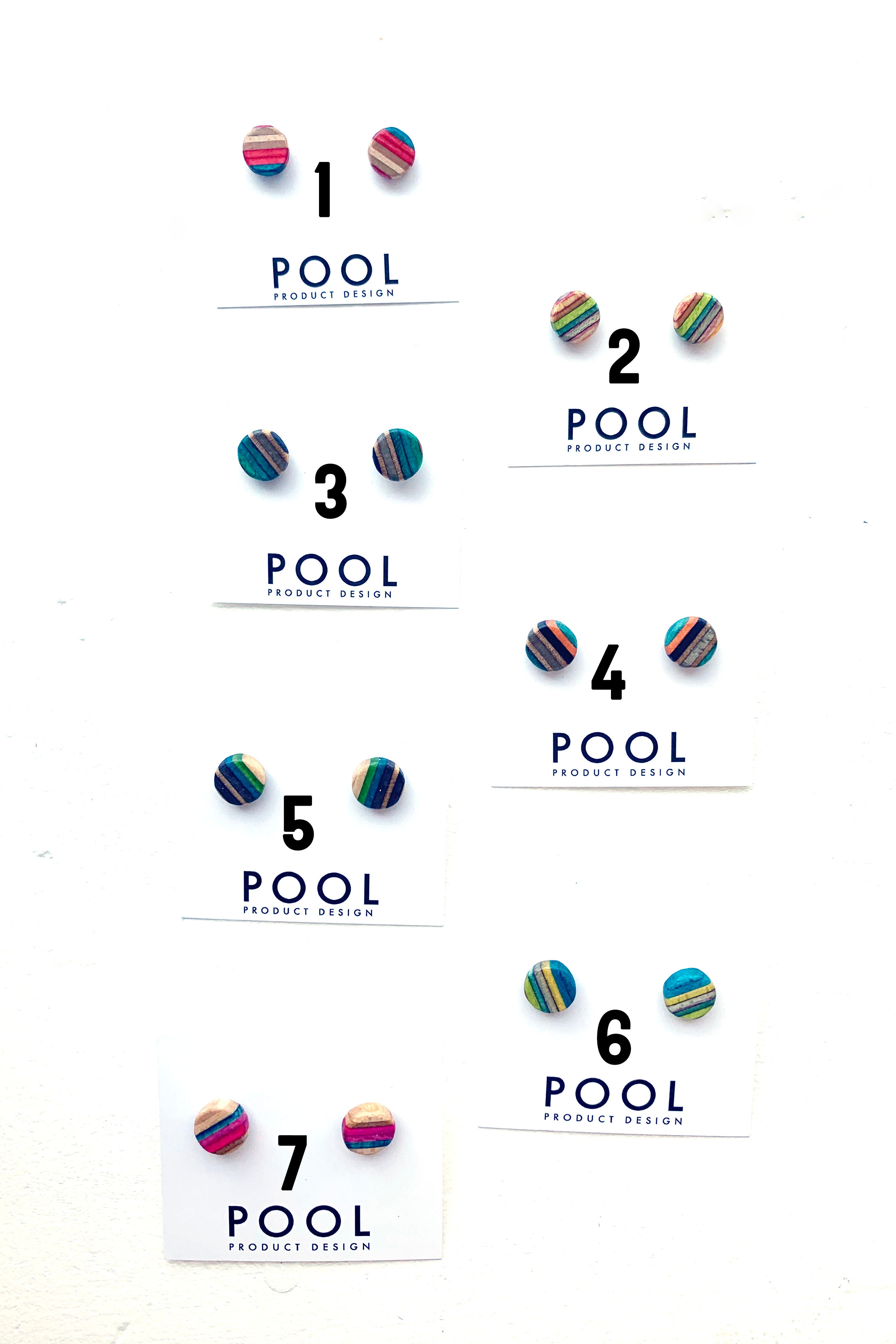 Designer: Pool
These round earrings are made by Pool Product Design - a design collaboration between Anne Tranholm & Adrian Martinus
These small round stud earrings are made from repurposed skateboards that get new life in the form of geometric and colourful jewelry pieces.
Measures approx. .4" (1cm) in diameter
The material of the posts is surgical steel - perfect for hypoallergenic ears!
Care instructions:
These earrings have been sealed with varnish to protect the wood, sm rnd but please avoid contact with water, lotions and perfumes.