Salvador Bolero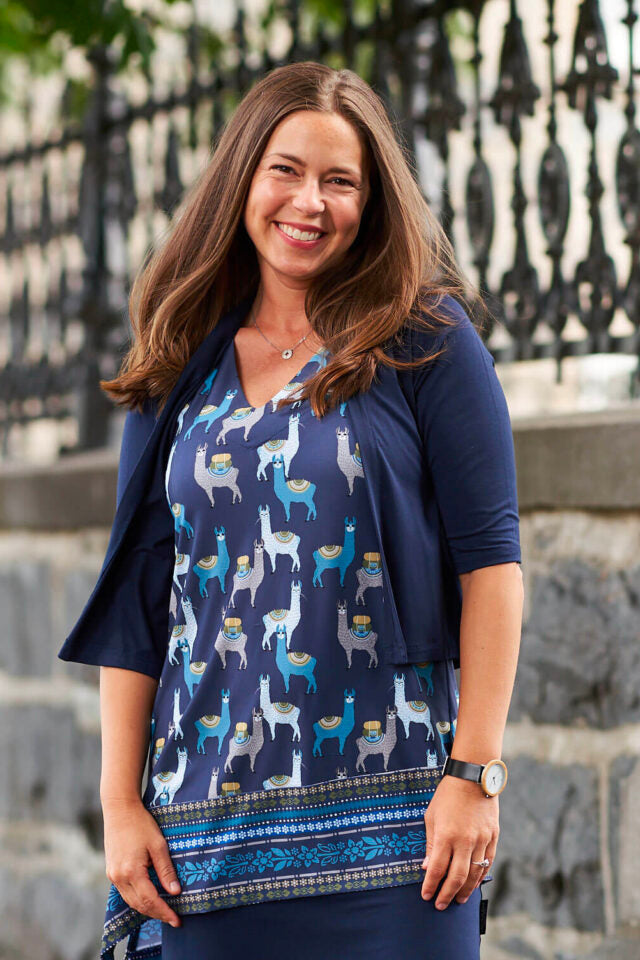 Designer: Rien ne se perd, tout se crée
This super soft Rayon bolero can be worn with pretty much anything! Ultra versatile, it has elbow-length sleeves and slightly angled front panels. It comes in Black, or Navy in sizes XS to XXL. Made in Quebec.
Composition: 93% rayon and 7% spandex. 

Care instructions: Machine wash inside out in cold water on the delicate cycle. Hang to dry. If needed, iron at a low temperature.