Pink Salt Soap Bar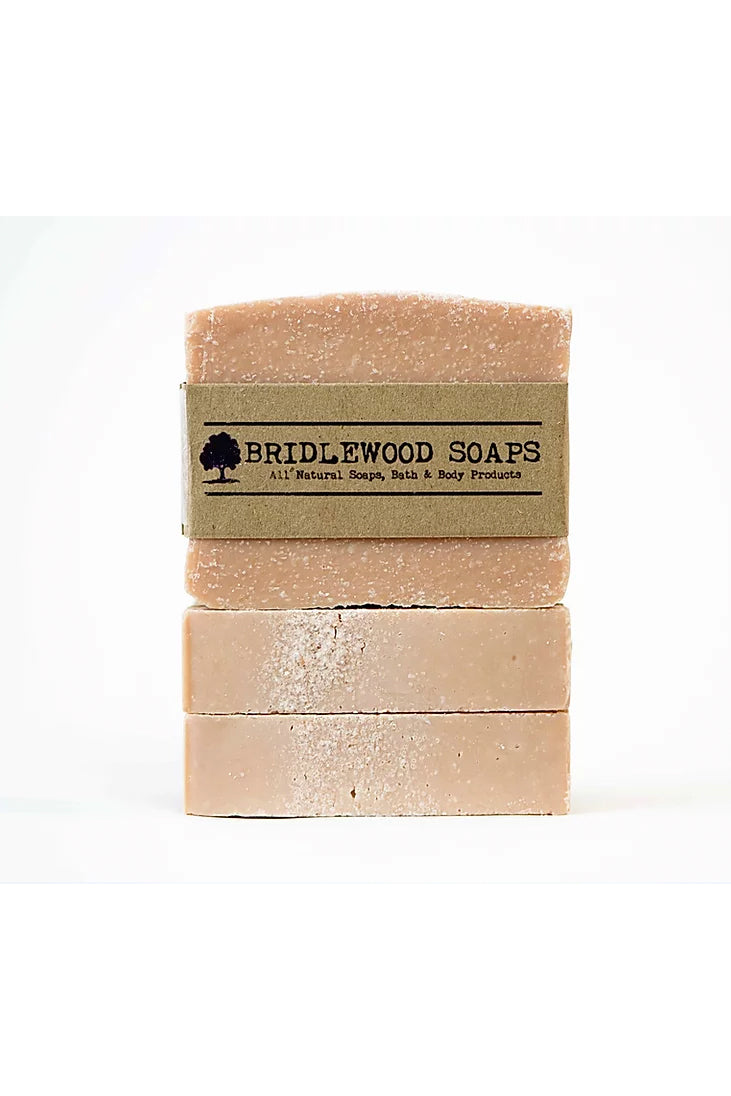 Designer: Bridlewood Soaps
• A luxurious, all-natural, handmade soap!
• The salt in this bar makes a great exfoliator and it softens your skin!
• French pink clay gently draws out excess oil from the skin (without over-drying!)
• Each bar is approximately 170g
Cocos Nucifera (Coconut) Oil, Olea Europaea (Olive) Oil, Water, Sodium Hydroxide (Lye), Sodium Chloride, Kaolin (French Pink) Clay, Citrus Grandis (Grapefruit) Peel Oil, Aucalyptus Globulus Leaf Oil, Citrus Aurantium Dulcis (Orange) Peel Oil
Important notes!
• Salt will cause metal to rust so do not store this bar on a metal soap dish or use this soap for shaving!
• Be warned that this soap does not lather like Bridlewood's other bars - because of the salt! Its cleansing power is no less effective... just means less suds!
• These soaps are handmade so colours and shapes may vary from batch to batch!