Pine Cone Earrings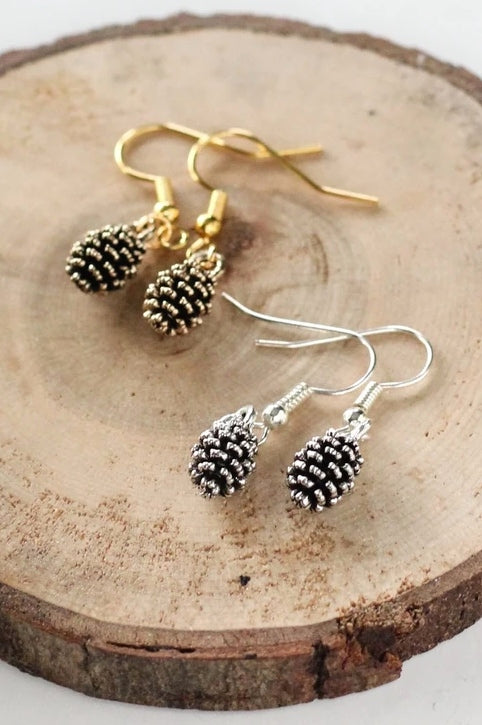 Designer: Birch Jewellery
These minimalistic earrings by Birch Jewellery are the perfect way to show off your love of nature in a subtle and sophisticated way. The delicate size of these pine cone earrings make them suitable for everyday wear and a lovely gift for that outdoorsy friend of yours! They make a matching necklace too! Available in silver or gold. 
brass • silver plating or gold plating • hypoallergenic stainless steel posts • nickel-free
size: pine cone measures 9mm
*store your necklace in a dry environment and avoid getting jewellery wet to avoid oxidation
Click here to learn more about Birch Jewellery and their collection!