Open Hoop Stud Earrings • Sterling Silver Twisted Hoops 2021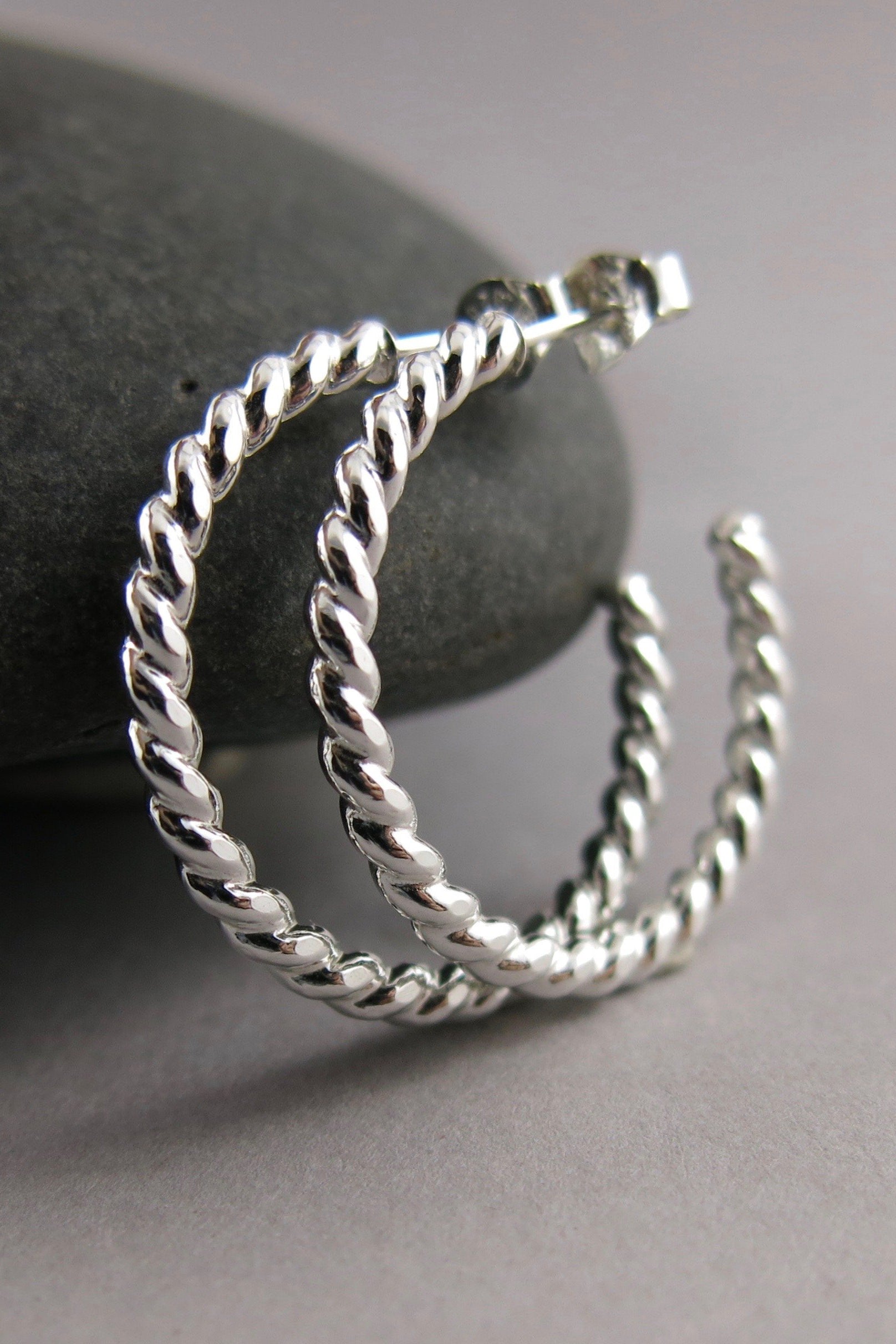 Designer: Mikel Grant
Always stylish, the open hoop stud earring is a classic jewellery staple.  Versatile and comfortable, these earrings work with casual, work or dressy attire.
The Sterling Silver Twisted Open Hoop Stud Earrings are lightweight, durable and just a little bit different.  The rope-like pattern is a bold but tasteful detail. 
Product Details:
•Sterling silver.
•Hoops measure ~1" in diameter.