Hexagon stud earrings made from repurposed skateboards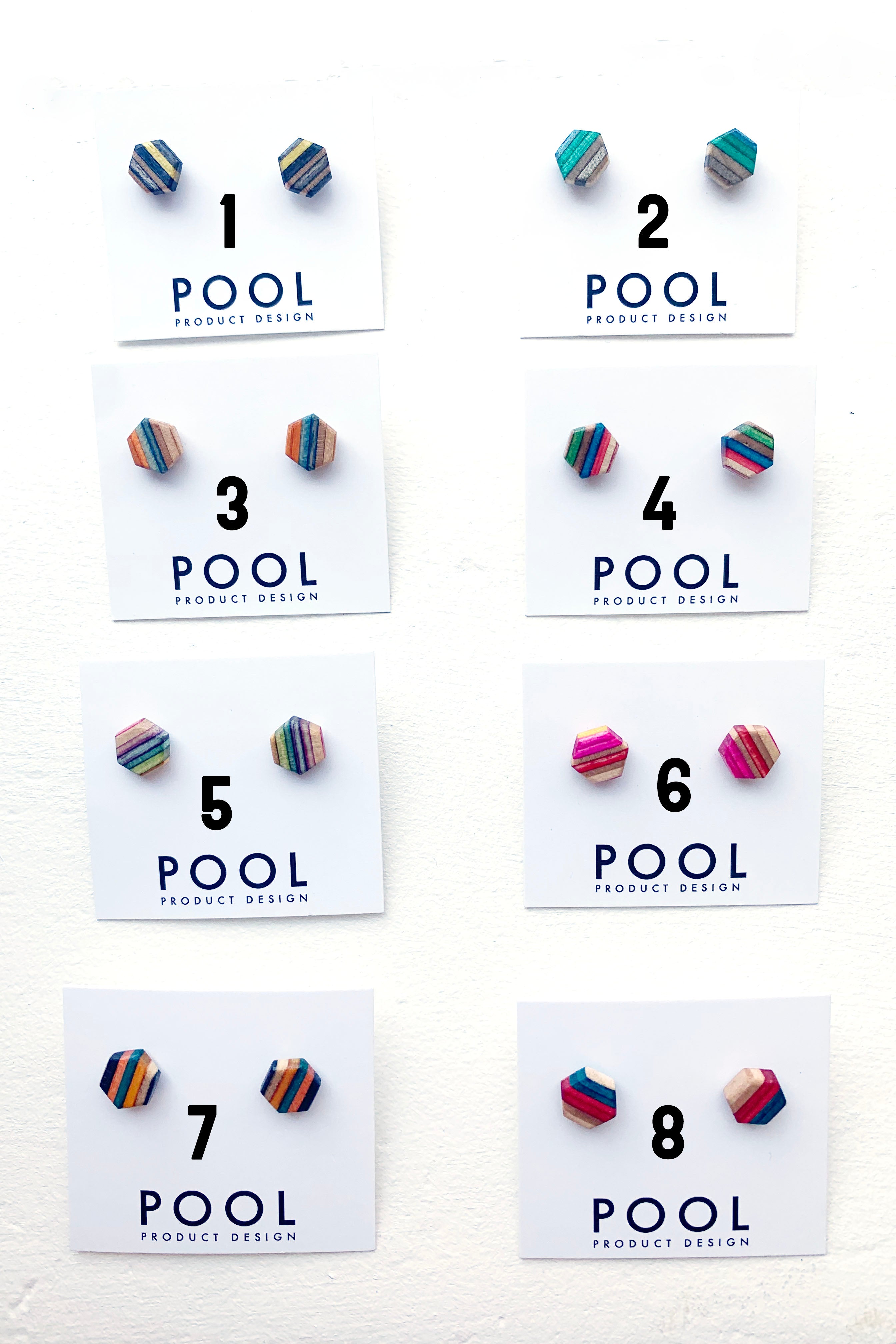 Designer: Pool
These triangle earrings are made by Pool Product Design - a design collaboration between Anne Tranholm & Adrian Martinus
These hexagon stud earrings are made from repurposed skateboards that get new life in the form of geometric and colourful jewelry pieces.
Measures approx. .4" (1cm) x .3 (.8cm)
The material of the posts is surgical steel - perfect for hypoallergenic ears!
Care instructions:
These earrings have been sealed with varnish to protect the wood, but please avoid contact with water, lotions and perfumes.