Green Tea & Lime Scrub - Curbside Pick Up Only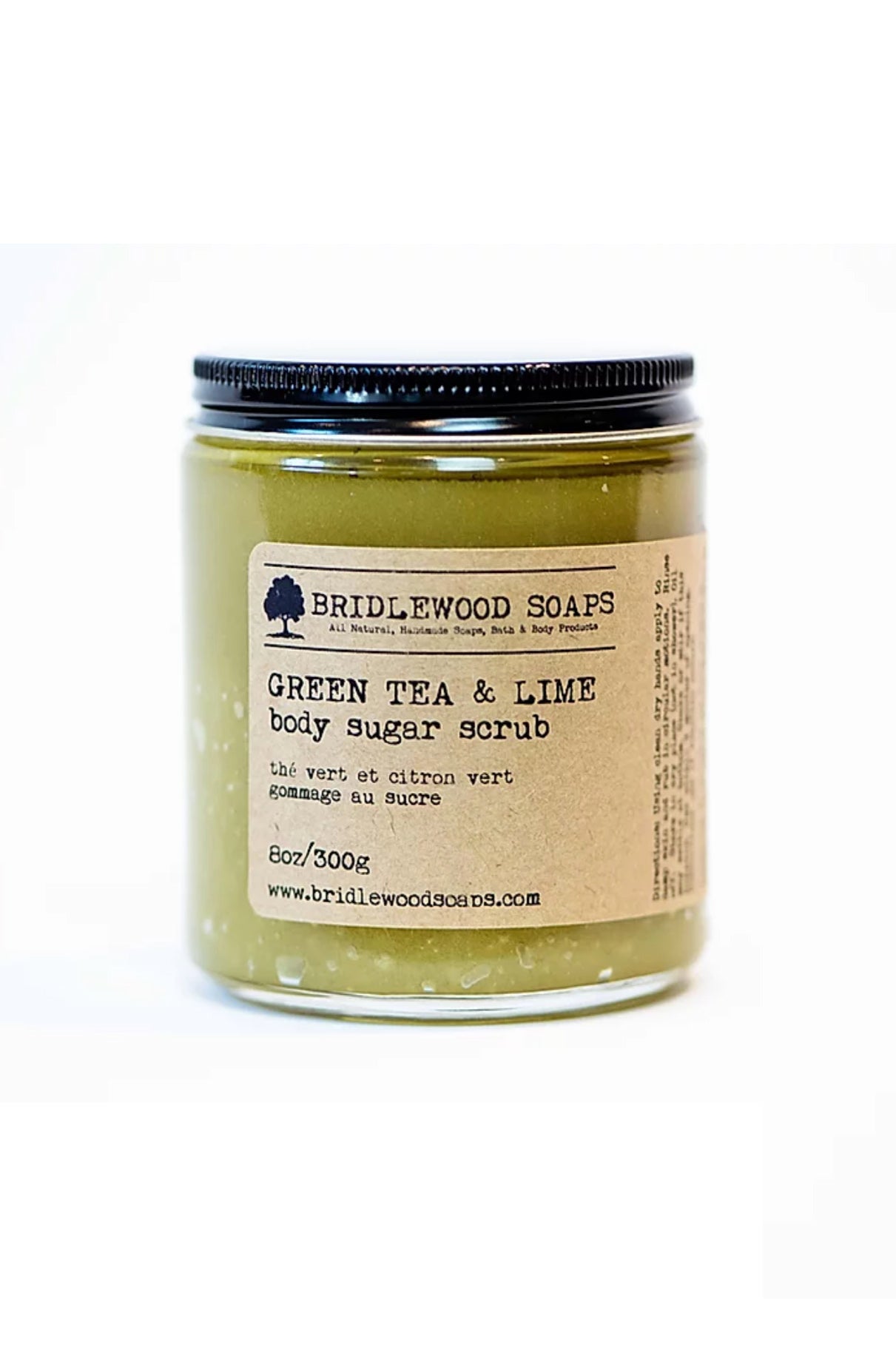 Designer: Bridlewood Soaps
• A moisturizing, exfoliating sugar scrub!
• Lime oil gives this scrub a sweet, citrusy scent
• Green tea contains chlorophyll, a powerful detoxifier that fights free radicals that damage cells that are needed to protect our skin
• Leaves your skin feeling nourished and silky smooth!
Pure Cane Sugar, Cocos Nucifera (Coconut) Oil, Olea Europaea (Olive) Oil, Citrus Aurantifolia (Lime) Oil, Camellia Sinensis (Green Tea) Powder
• Use on your hands, on your face, on your legs before shaving - or just about anywhere on your whole body in the shower!
• Warning! Scrubs are not meant to be used daily (it can make your skin feel raw) so only use when in need of some extra polish!
PLEASE NOTE: This item is only available for curbside pick up.