Courtney Cardigan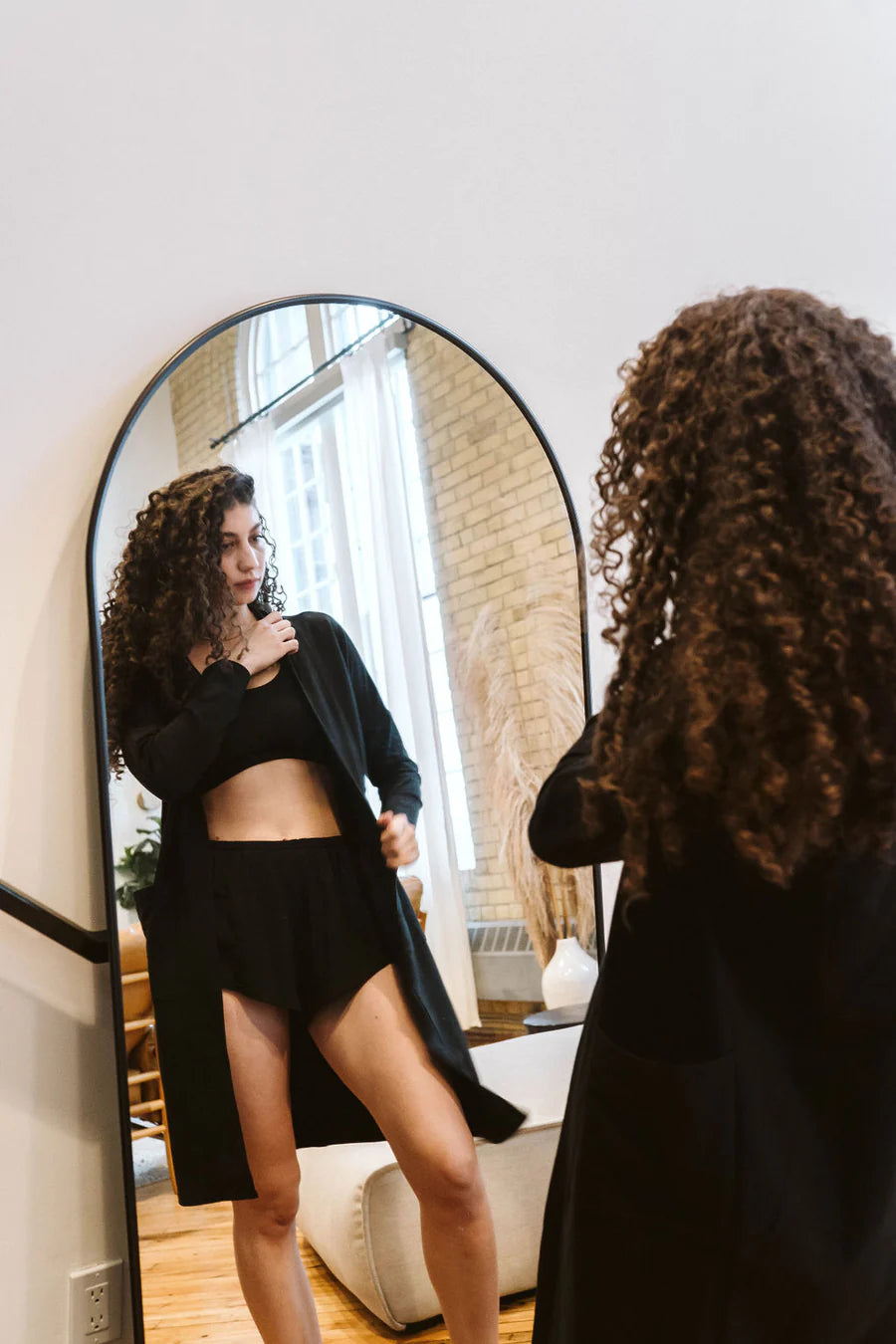 Designer: Advika Clothing
Add warmth and style to your wardrobe with the Courtney Cardigan from Advika. Boasting a long, open cut and wide neckband - plus two massive patch pockets - this cardigan can level-up any look in a heartbeat. Crafted with eco-friendly Tencel and organic cotton, you can rest easy knowing it's doing wonders for the planet. Available in Black, American, or Ginger, in sizes S to XXL.

Fabric: 66% Tencel (Lyocell), 28% Organic Cotton (OEKO-TEX certified), 6% Spandex. 
Care Instructions: wash in cold water, hang to dry.
Made in Canada.