Cookie Inkwell Originals Coasters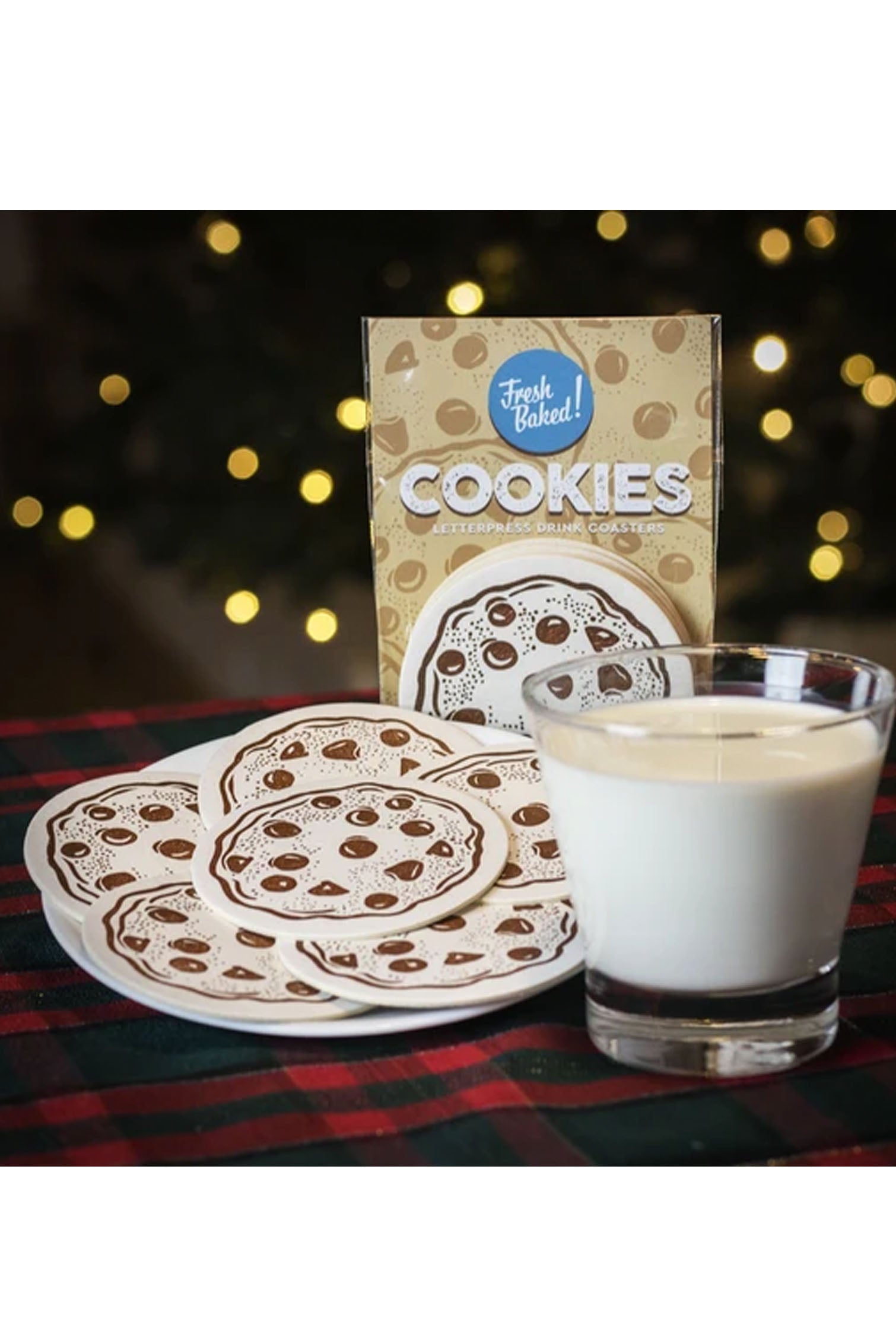 Designer: Inkwell Originals
Set of 6 'Fresh Baked' Chocolate Chip Cookie Drink Coasters. Letterpress printed by hand and containing zero calories!

These coasters are reusable. The paper is heavy weight coaster board and the ink is permanent (will not run). Dark liquids like Coffee and Red Wine will stain, but they hold up well under glasses of water and beer!

Coaster Dimensions: 3.5" diameter and 2mm thick (heavy weight)
Packaging dimensions: 4.25" x 6.5"