Atwood - Laptop Backpack - Various options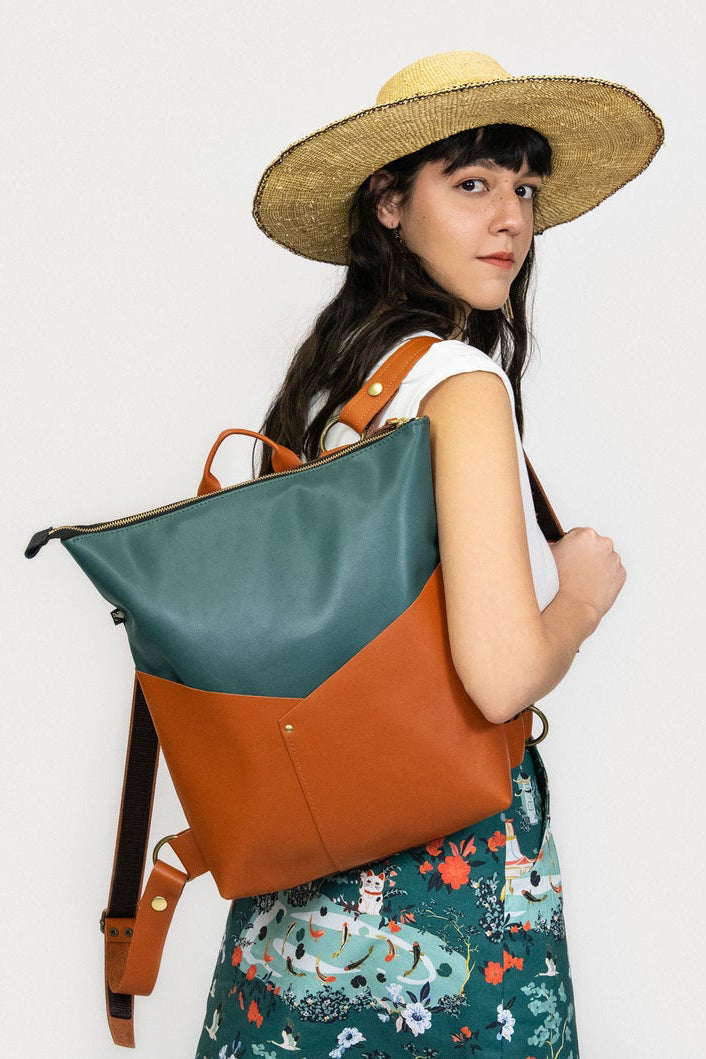 Designer: Kazak
The Atwood backpack is made with recycled and vegetable tanning leather, and can hold a 13" laptop. It features a waxed canvas on the back. 
The shoulder straps are easily adjustable, and can also be transformed into one shoulder strap for an 'over the shoulder' look. The main compartment closes with a zipper, and is lined with a waterproof fabric. It has an inside and outside pocket, and has a larger compartment inside. 
Dimensions:
Width: 14 inches
Height: 14 inches
Depth: 4 inches
---- Maintenance guide ---

We recommend you treat your leather bag with a leather protector once to twice per year, as needed and depending on your use. This will increase the durability, suppleness and help maintain its appearance.

Seeing as we use leather that has been very lightly treated, it is very important to waterproof your handbag. This will also prevent stains on your garments. Many of the fabrics we use are hand dyed, therefore we recommend the same treatment.

You can find a suitable product at your local cobbler or quality shoe store. We recommend you test the product on a small non-visible part of the product before use.

To preserve your handbag, avoid leaving it near a heat source as the leather will dry and harden.