3/4 Sleeve Fela Top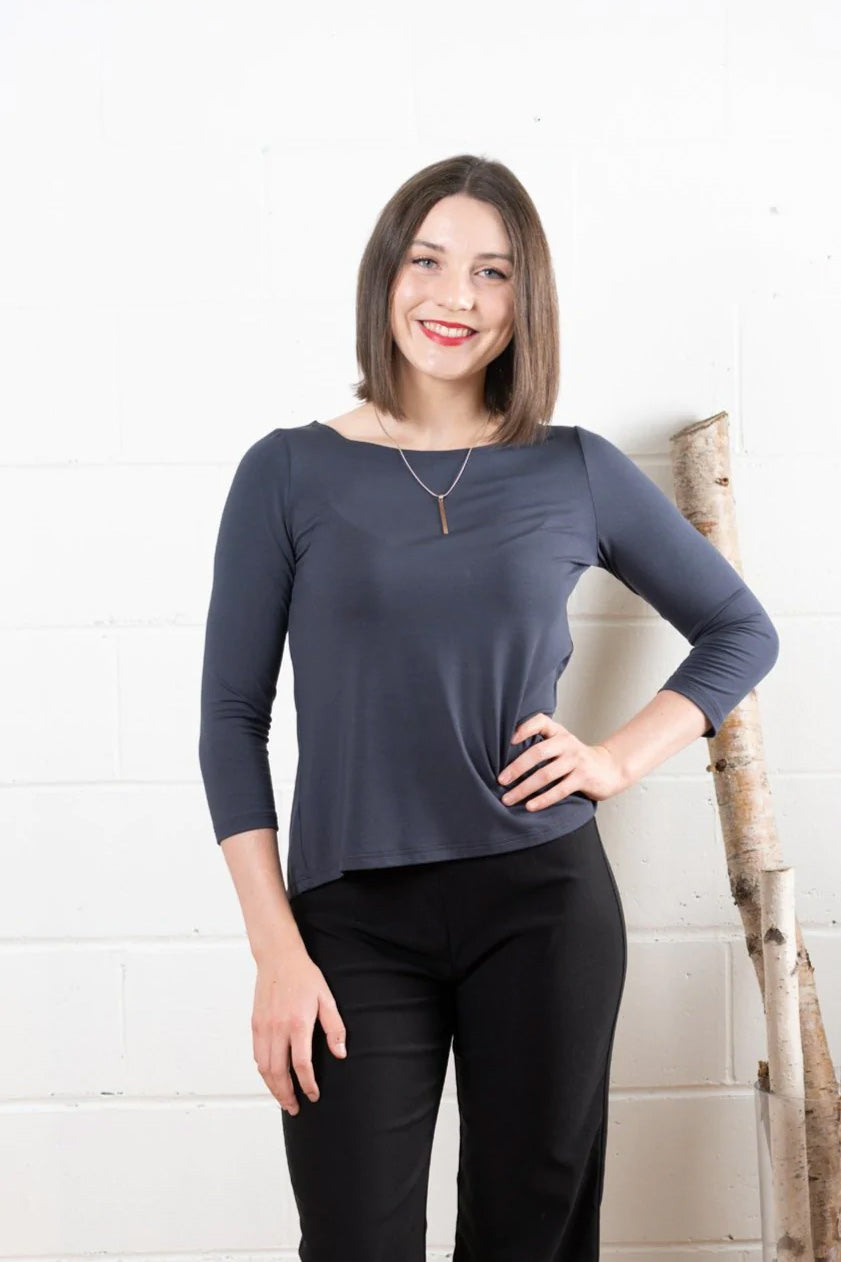 Designer: Studio D
Studio D's Fela top is business in the front, party in the back! This piece has a classic boatneck and 3/4 sleeves for a timeless look, but the split-back adds fun and visual interest. It comes in Charcoal or Merlot in sizes XS to XL.
Fabric: 92% viscose, 8% spandex
Care Instructions: Machine wash cold, lay flat to dry
Made in Ottawa, ON.