Wing Shaped Cork Earrings - Several Colour Options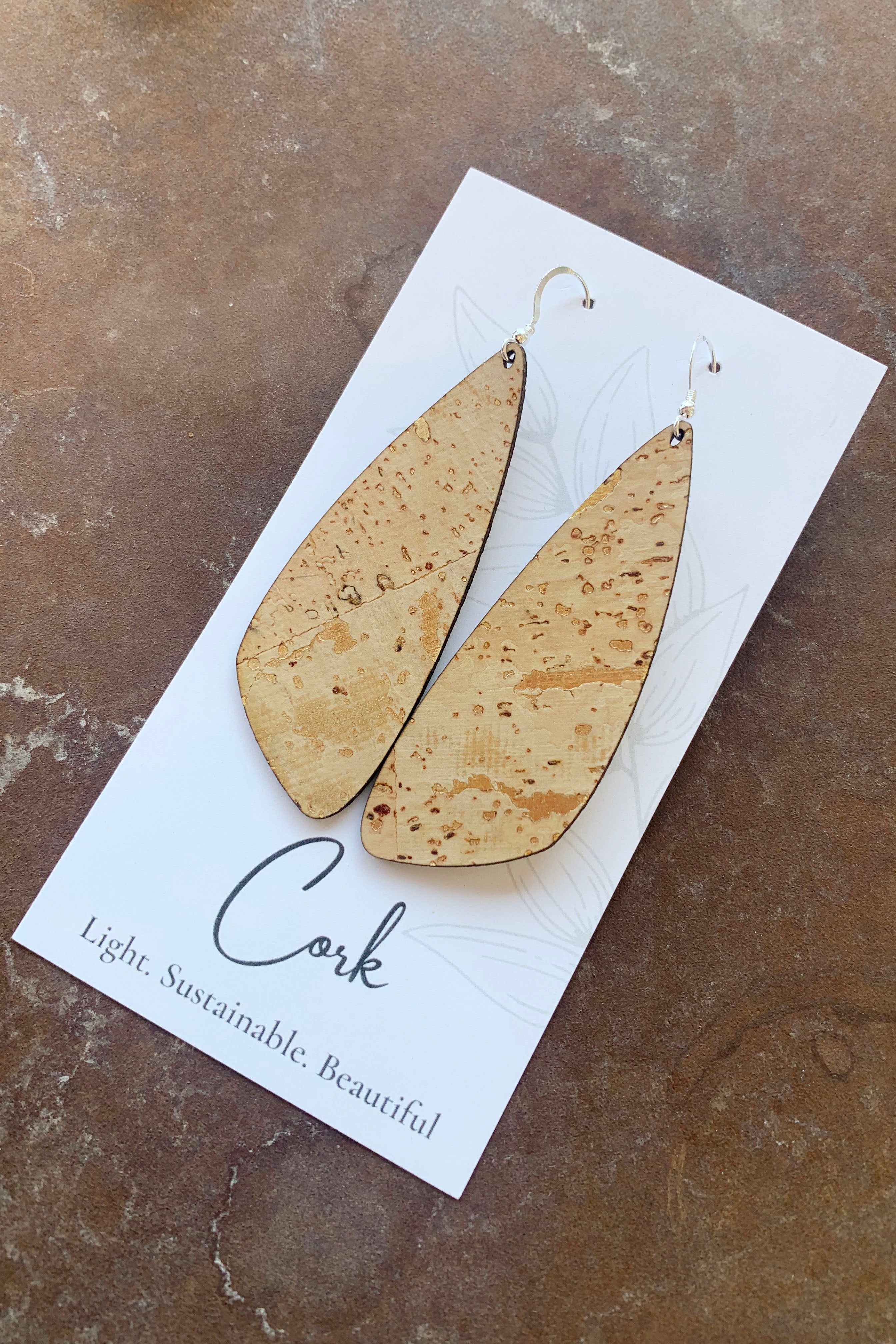 Designer: Plumtree Handmade
These handmade, double-sided earrings are absolutely beautiful.   
These are soft to the touch, elegant and extremely lightweight!
Cork leather and cork fabric is made from the bark of cork oak trees, using hand harvesting techniques which date back centuries. The bark can only be harvested once in every nine to ten years, a process which is actually beneficial to the tree and extends its lifespan. Cork is natural, sustainable, renewable and is one of the world's most versatile materials.
Each pair of earrings will vary slightly as large sheets of cork are used
Available in hypoallergenic stainless steel earring hooks in silver
Earring length including hook:
Wing: 3.5" long by 1" across