Coffee Scrub Soap Bar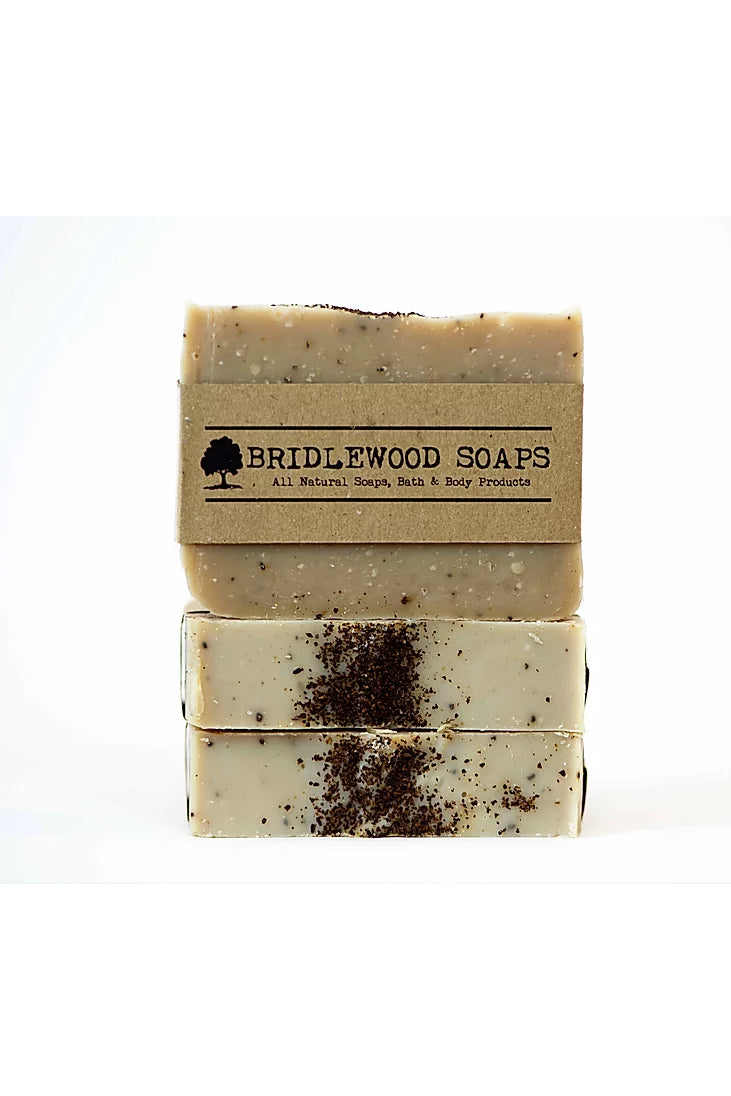 Designer: Bridlewood Soaps
• A luxurious, all-natural, handmade soap!
• Coffee is a total all star ingredient in this bar. It neutralizes smells, is full of anti-oxidants, and the ground coffee beans provide your skin with some serious scrubbing, exfoliating power!
• We highly recommend this soap for use in the shower for an all-over body scrub
• This bar is unscented, but it is made with freshly brewed coffee and ground coffee beans, giving it a subtle coffee smell
• Each bar is approximately 170g
Olea Europaea (Olive) Oil, Cocos Nucifera (Coconut) Oil, Elaeis Guineensis (Palm) Oil, Coffea Arabica (Coffee), Sodium Hydroxide (Lye), Coffea Arabica Grounds
Important notes!
• These soaps are handmade so colours and shapes may vary from batch to batch!