Streep Jacket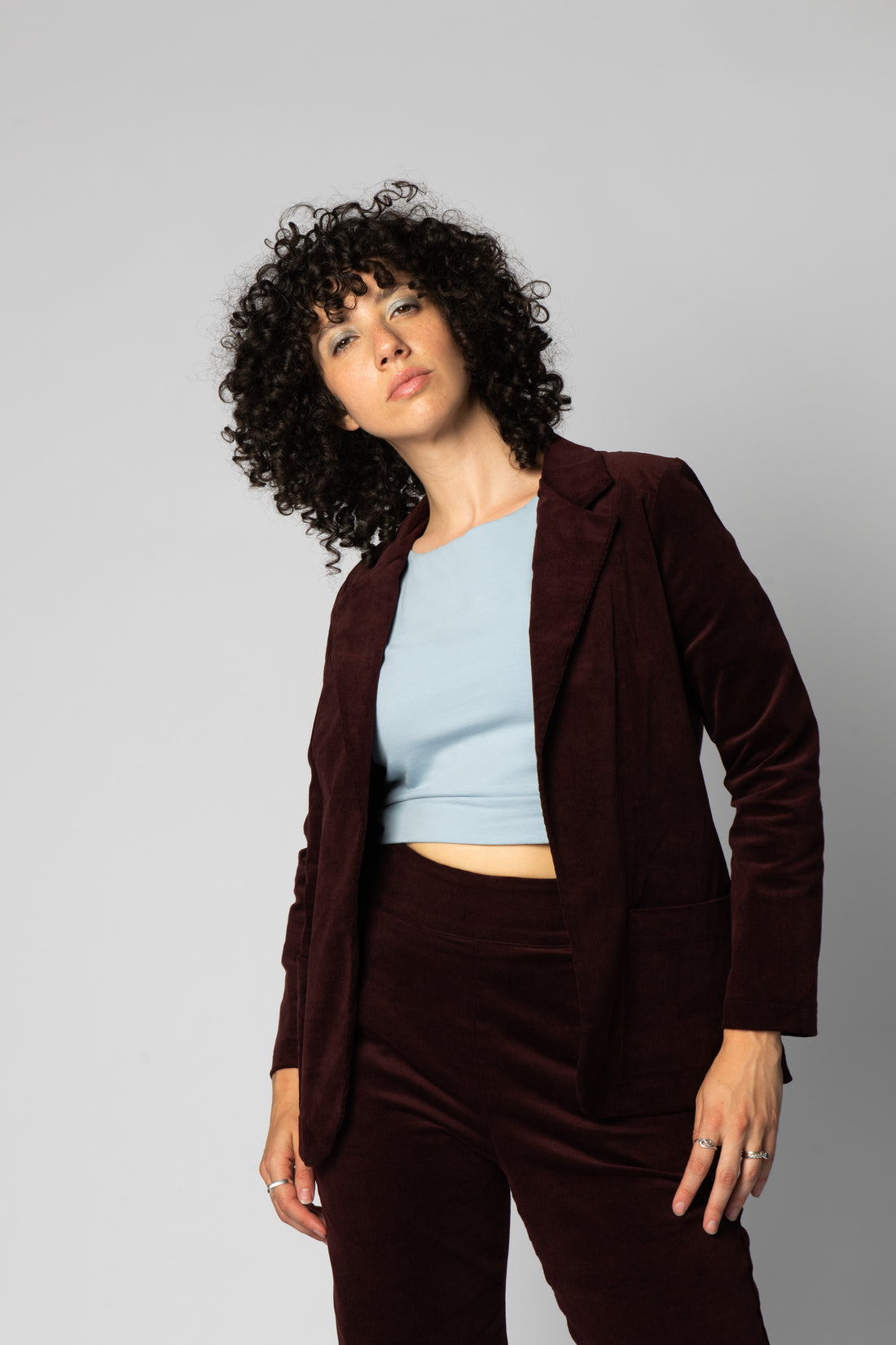 Designer: Eve Lavoie
Add some wow to any outfit with the Streep Jacket from Eve Lavoie. This Blazer has a classic cut, with a rounded bottom and side pockets. It comes in Corduroy Shiraz, Metallic Print, or Silk (Plaid), in sizes XS to XL.
Fabrics: Metallic print-100% polyester, Silk-100% silk, Corduroy-98% cotton 2% elastane.
Care instructions: for Metallic Print and Corduroy, machine wash in cold water on the delicate cycle and hang to dry. For Silk, dry clean only.
Made in Montreal.