Lovelace Sweater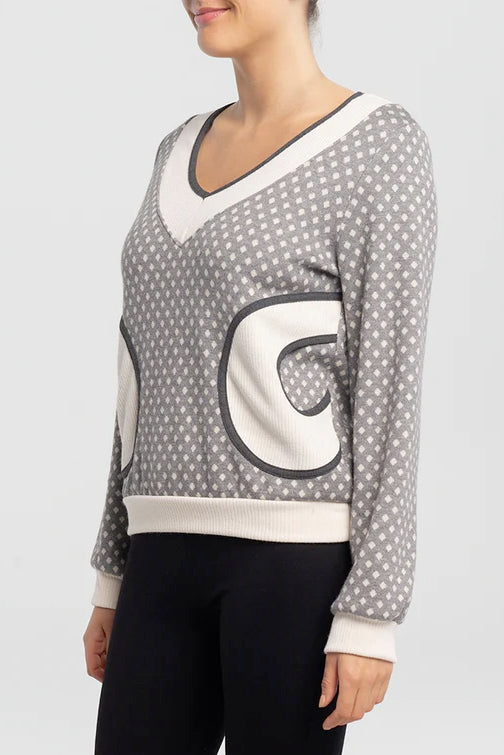 Designer: Kollontai
Adorned with a tiny white-on-grey diamond pattern and contrasted by striking white bands at the collar, hemline and cuffs, the Lovelace Sweater by Kollontai is sure to add flair to any look. With wide V-neck, long sleeves, and two contrasting pouch pockets, it's a stylish piece that won't let you down! Available in sizes XS to XL.

Fabric: 45% polyester, 40% viscose, 10% nylon, 5% elastane
Care instructions: machine wash in cold water on the gentle cycle, hang to dry.
Made in Montreal.