Ginsburg Jacket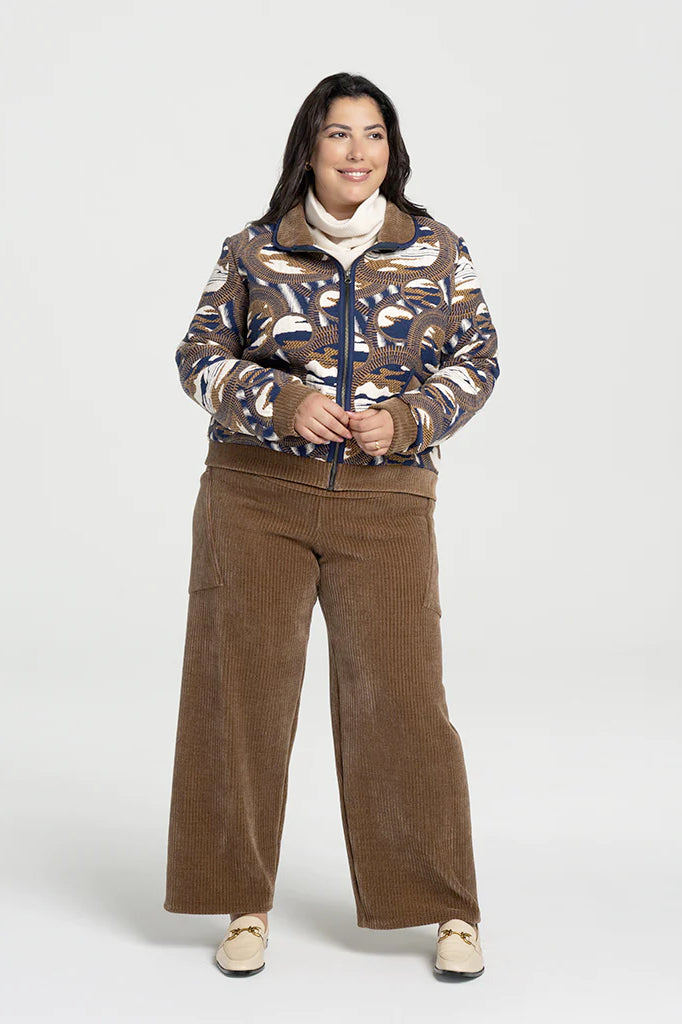 Designer: Kollontai
Our shop-girls love Kollontai's Ginsburg Jacket so much at least one of them bought it right out of the box! This bomber style jacket features an exquisite French jacquard fabric in shades of Caramel and blue. It has contrasting corduroy trim at the collar, cuffs and hem, and pouch pockets. It comes in sizes XS to XL. Come and get yours before we buy them all!

Fabric: 47% cotton, 47% polyester, 6% elastane
Care instructions: machine wash in cold water on the gentle cycle, hang to dry.
Made in Montreal.