Callune Top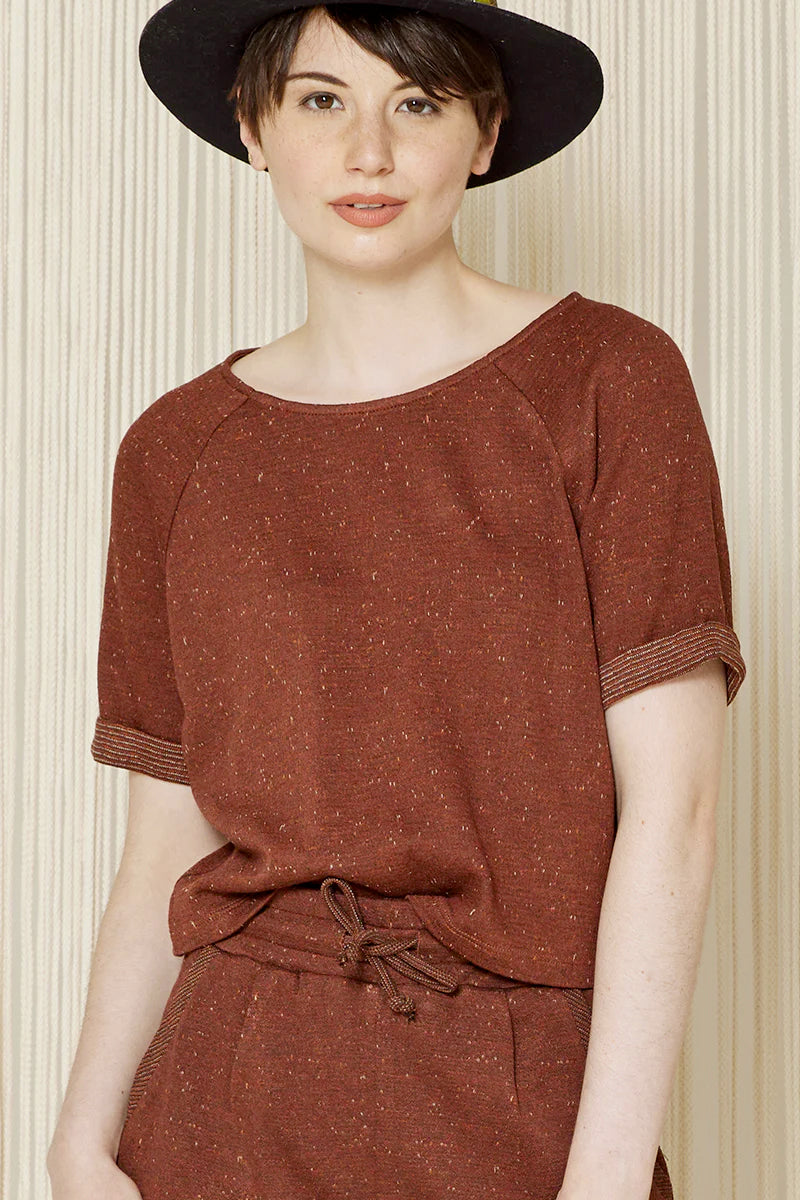 Designer: Cokluch
The Callune Top from Cokluch is a great casual piece with lovely details. It's made from a eco-friendly jacquard viscose fabric that's knitted in Montreal! It's a loose fitting raglan T-shirt with short rolled sleeves. It has a round neckline and falls below the waist. It comes in Spice in sizes XS to XL. 
Fabric: 78% Viscose, 15% Polyester, 5% Cotton, 2% Spandex.
Care instructions: machine wash in cold water on the gentle cycle. Dry flat.
Made in Montreal.