Janis Tee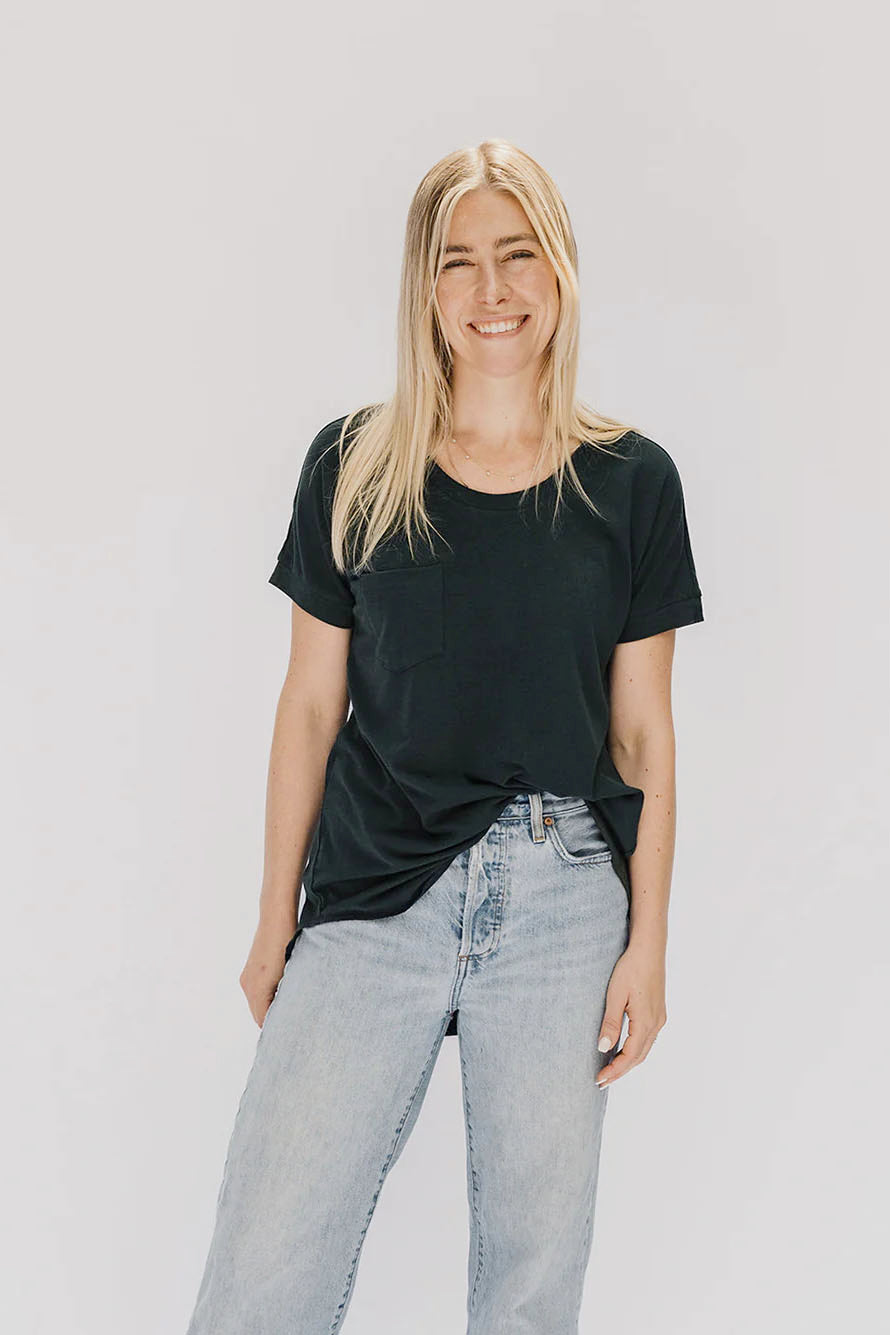 Designer: Blondie Apparel
The Janis Tee makes layering easy with its lightweight, breathable fabric, loose fit, and longer hem! This basic tee allows for so many styling options. Let it fall loosely, tie it into a knot, or do a french tuck! You will more than likely want it in every colour!
HOW DOES IT FIT? This is a very relaxed fit all around. The sleeve is loose under the arm. Hem is a little longer in the back than the front.
WHAT IS THE FABRIC? 67% bamboo from rayon, 27% cotton, 6% spandex
To keep your Blondie pieces looking and feeling top notch, we suggest machine washing in cold water on gentle cycle with like colours.

It's also a good idea to wash them with items that are similar weights, so avoid washing with heavy items like towels that may cause stretching.

We recommend laying flat to dry to ensure the piece keeps it shape and avoid hanging which may stretch it out. Ironing on a low setting is perfectly fine if needed.