Amanda Slouch Tee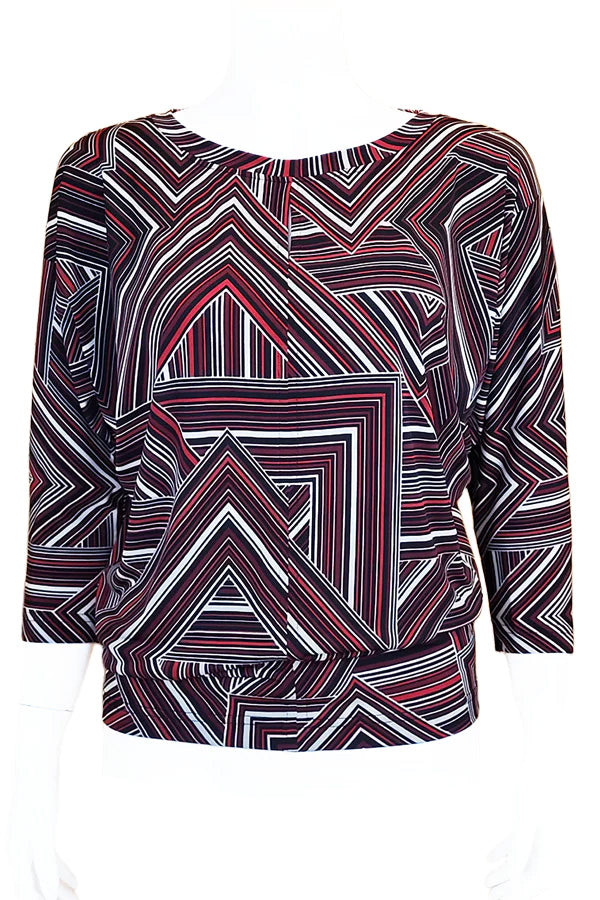 Designer: Mandala Design
The Amanda Slouch Tee by Mandala is a fresh take on the designer's popular Joel Slouch Tee, but with graphic prints and a little slit at the neckline. This wardrobe workhorse has a wide jewel neckline, 3/4 dolman sleeves, a generous drape at the bust and waist, and a stretchy, fitted hemline at the hip. It's perfect for pairing with jeans, or with your favourite pants and skirts. It comes in Maze Red, Maze Orange, Diamond Denim, Diamond Ruby, or Brushstroke Teal in sizes XS to XL. 
Fabric: 95% Polyester, 5% Elastane
Care instructions: hand or machine wash in cold water, hang to dry.
Made in Ontario.